You can print out Classroom Standards Reports and Individual Student Reports to see how students are performing based on standards.
Classroom Report
From the Standards Report page you can click the "Print" button and get a printout like the example below that provides a snapshot of how students in your classroom are performing on standards.
Click Here to Generate Report
Example Report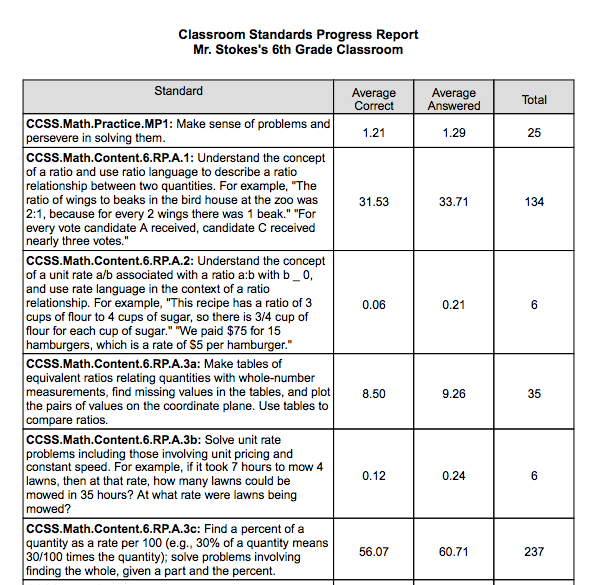 Individual Student Report
From the individual student's page you can select "Standards Progress Report" and then click "Print" and you will get a printout of that student's performance on each standard.
Click "Standards Progress Report"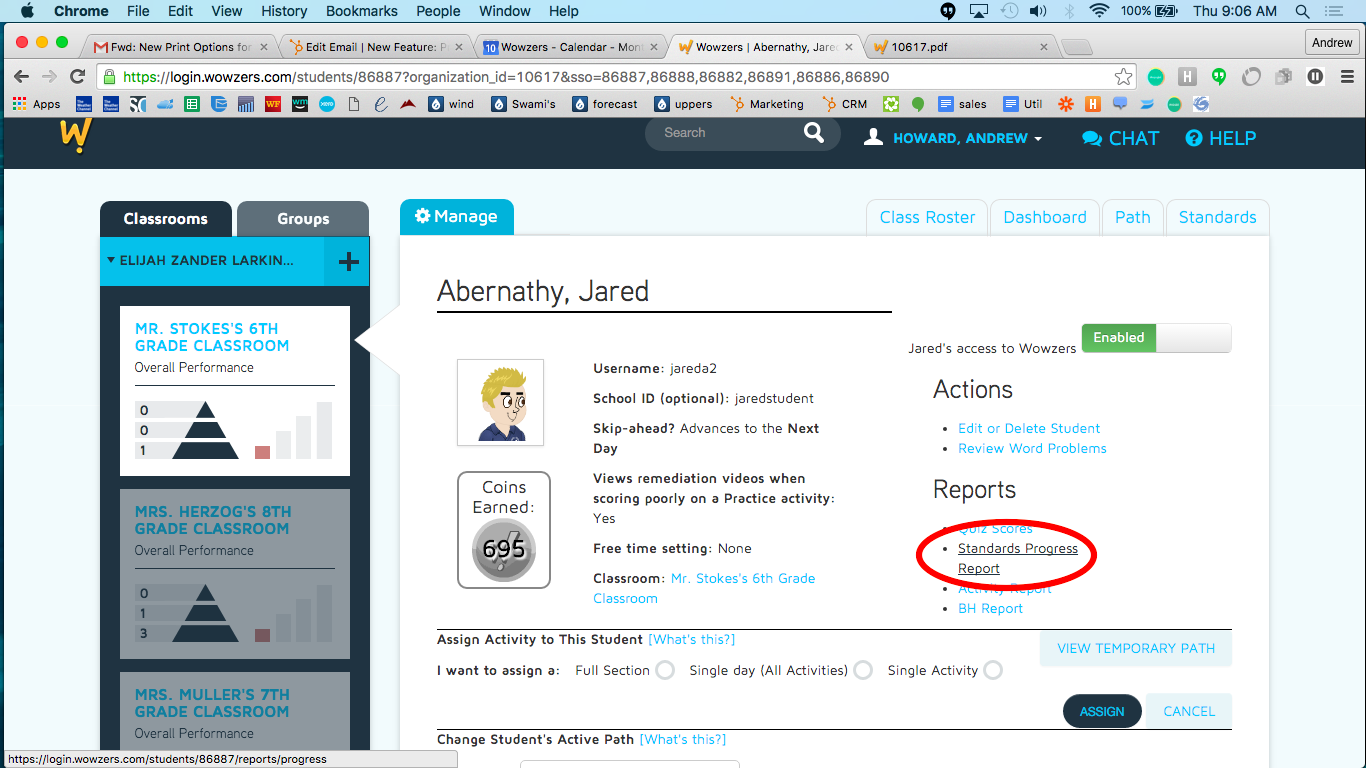 Click "Print"
Report Shows Performance by Standard